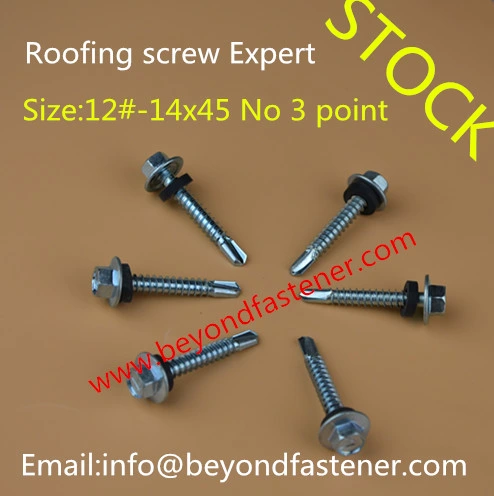 Beyond screw inception in 2004, has a complete range of processing equipment and production lines,
adopts Taiwan manufacture technology and experiences also we possess advanced equipment and production lines and a group of outstanding technicians and administrative personnel.
Beyond has many years of professional production experience and technology to provide the best service and quality products, the company has been the Beyond ideas and spirit.
Professional manufacturing: self drilling screw, self tapping screw, special screw, machine screw, all kinds of hardware manufacturing,
Whether you are an industrial manufacturer, OEM or wholesale distributor, professional contractor supplier, or retail operation, we understand your needs and have the experience and capability of consistently meeting them.
Welcome to order or visit with samples or drawing.
Popular screw always in stock as below:
Self drilling screws
Standard: IFI,DIN,JIS,GB,Special Design
Size Range: M1.4-M8(0#-14# &M8)
Length Range: 6mm-300mm
Material: Carbon steel and stainless steel A2 A4 & SS410 & Bi-metal
FLAT

PAN

HWH

HWF

BUGLE

WAFER

PAN WASHER

OVAL

TRUSS

ROUND

DRIVE

PHILLIPS

SQUARE

POZI

SQUARE+PHIL

TORX

SLOTTED

PHIL+SLOTTED

OTHER

POINT TYPE

TEK#1

TEK#2

TEK#3

TEK#4

TEK#5

TYPE 17

THREAD TYPE

TYPE-A

BSD TYPE

CSB TYPE

HI-LOW

MACHINE

DOUBLE

OTHER

10#-12 THD

6#-20 THD

8#-32 THD

12#-11 THD

7#-19 THD

10#-24 THD

14#-10 THD

8#-18 THD

12#-24 THD

10#-16 THD

14#-20 THD

PLATING

PLAIN

ZINC PLATED

COLOR ZINC PLATED

BLUE ZINC PLATED

BLACK PHOSPHATE

GRAY PHOSPHATE

BLACK ZINC PLATED

WHITE ZINC PLATED

BLACK OXIDE

DECROTIZEO

RUSPERT

XYLAN

NICKEL

BRONZE

SPRAY PAINT

OTHER

SERRATION UNDER HEAD

W / O WASHER

W / BONDED WASHER

W / PVC WASHER

W / STEEL EPDM

W/RUBBER WASHER

W / HEAD MARK

W / WING

OTHER