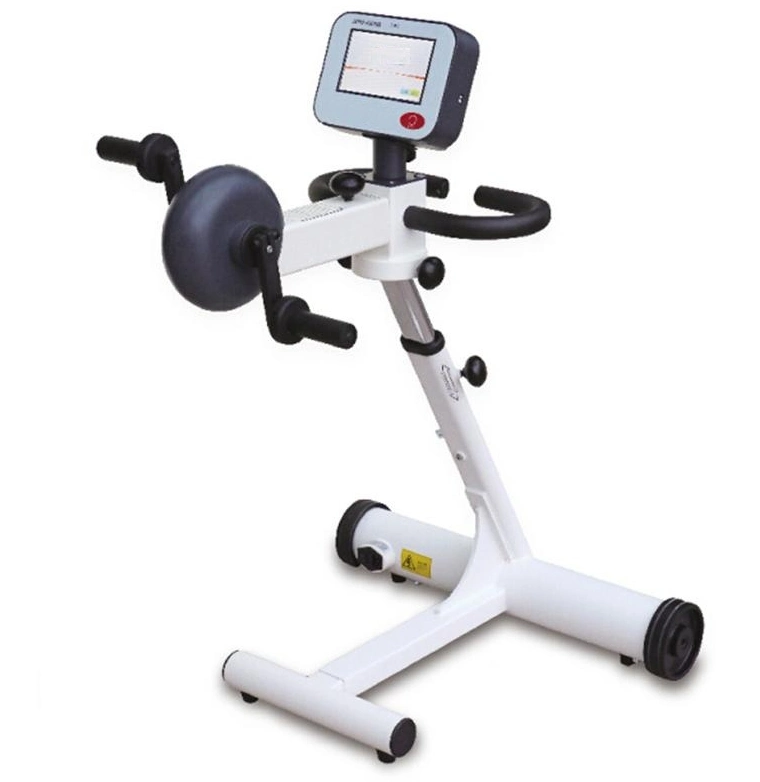 CE approved Adults Upper and lower active and passive trainer



Application:
The upper lower active and passive trainer is suitable for functional training of upper and lower limbs of patients in recovery and sequelae periods.
It is used for rehabilitation departments, orthopedics, neurosurgery orthopedics, geriatrics of medical and health institutions at all levels; community health service centers (stations); disabled rehabilitation centers; civil welfare centers, nursing homes, etc.
Nervous system disease:
Brain injury, stroke (stroke), cerebral palsy, peripheral nerve disorders, spinal cord injury, Parkinson's and multiple sclerosis, etc.
Bone and joint system diseases:
Late fractures, arthritis, periarthritis, late joint replacement, etc.
Diseases of the muscular system:
Spasm, muscle atrophy, sports injury, etc.
Internal organ disease:
Cardiovascular rehabilitation patients such as hypertension and COPD.
Intruduction
It adopts a multi-purpose design concept, it integrates assessment, passive, assist, active and passive, active, isokinetic, and feedback functions to provide patients with more treatment methods to achieve the best results.
1. with multiple training mode options:
a. Passive training mode:
When the patient is unable to move by himself, the motor can be used to drive the patient to perform lower limb
activities, thereby alleviating the adverse consequences caused by lack of exercise, such as joint stiffness, muscle atrophy and contracture, osteoporosis, venous thrombosis, etc.
b. Assisted training mode:
The assisted training function enables patients to exercise with their own strength through the assistance of
equipment under weak muscle strength. It can not only find the residual muscle strength of the patient's muscles, but also can improve the
residual muscle strength of the muscles through regular training, activate the potential of the patient, and finally complete the autonomous
movement freely.
c. Active training mode:
those patients with large residual muscle strength can use their own strength for active exercise.
d. Active and passive training modes:
Passive and active movements can be switched without gaps to ensure training continuity.
e. Constant speed mode:
It is under the premise of active and passive movements, the speed is constant and the resistance changes.
2. Active training resistance and passive training speed can be set according to patient requirements.
3. It can perform timing training or continuous training. The output will be cut off automatically when the set time is reached.
4. It uses a pneumatic pull rod design, which can adjust the height easily according to the height of the patient.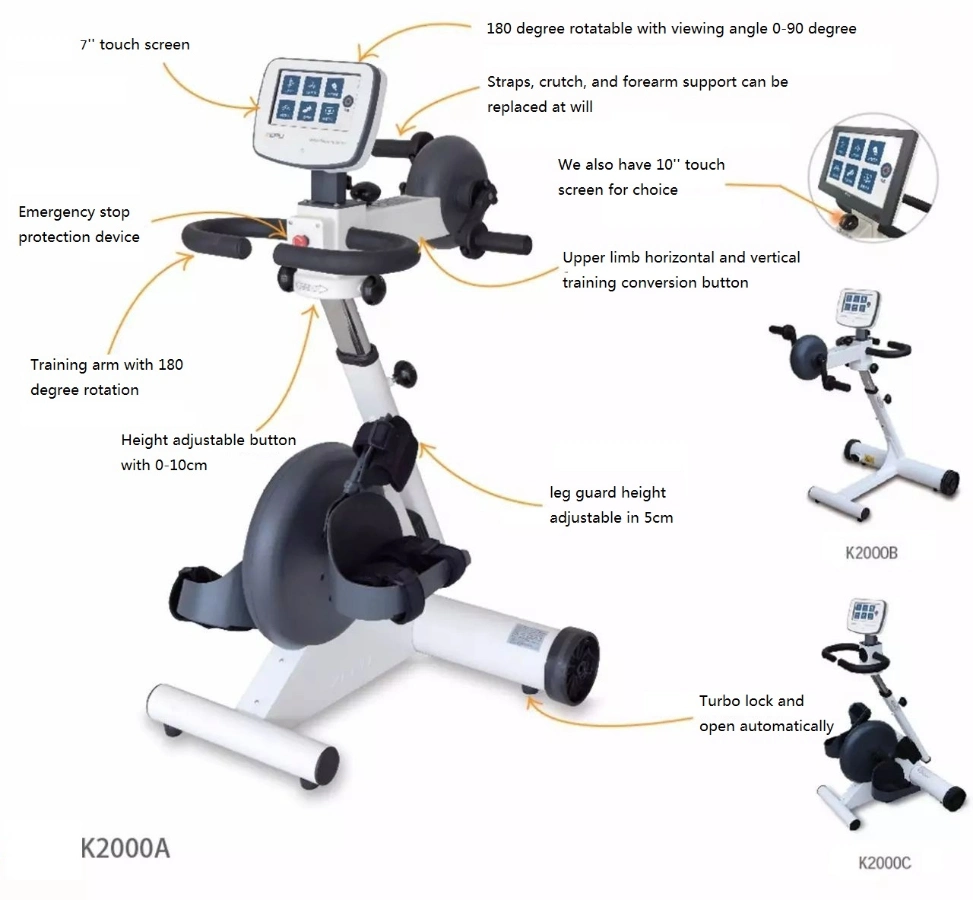 Function:
It has following function:
1. Spasm protection measures
2. Monitor the patient for changes in muscle tone, suggesting spasms.
3. Use slow pulling to quickly relieve spasms.
4. Patient Management System
5. Create patient file
6. Patient information query
7. Automatic patient evaluation and training data generation
Effect:
1. Exercise and restore upper and lower limb muscle strength; eliminate muscle tension and reduce muscle spasm;
2. Improve joint mobility and prevent joint stiffness;
3. Overcoming the consequences of lack of exercise: such as blood circulation problems, joint stiffness, muscle cramps, digestive problems, defecation problems, osteoporosis, lower extremity edema, etc. Prevent bedsores and venous thrombosis, and promote smooth flow of urine and urine;
4. Improve and improve walking ability: Establish and maintain basic functions (motor control, muscle strength, endurance) required for walking, reduce stiffness, and improve walking self-confidence;
5. Instead of labor, save time and cost.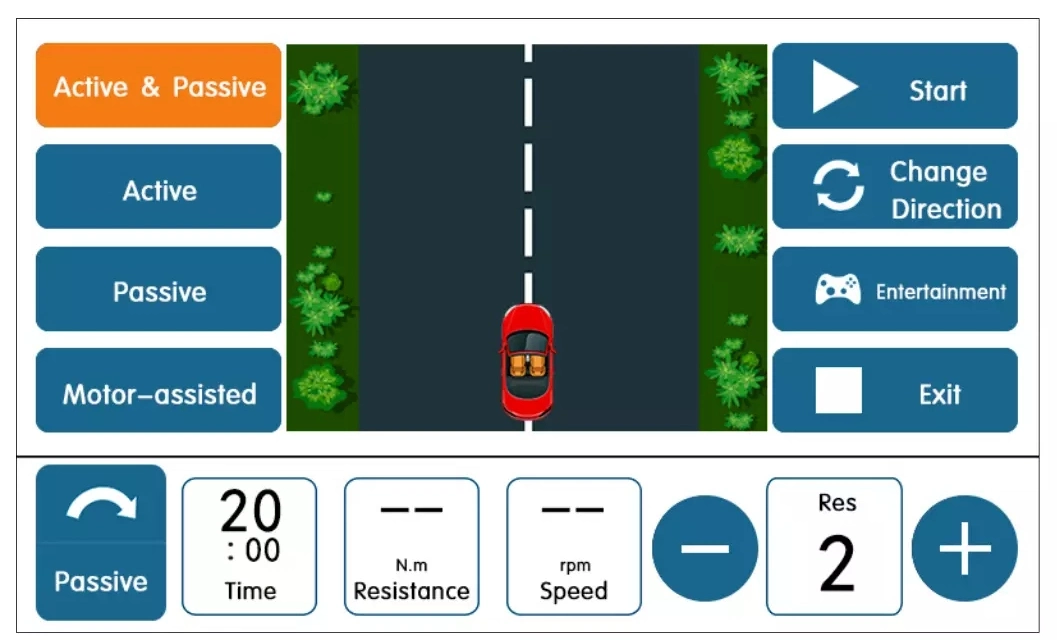 Techinical Data
Model: SH-2000A
Power:
Net Weight: 55kg
Dimension: 750 x 710 x 1100~1200mm
Resistance: 0-20N
Speed: 0-60r/min
Touch Screen: 7''/10'' Touch screen
Modes: Passive, Active, Assistance Active&passve, Constant speed
CE certified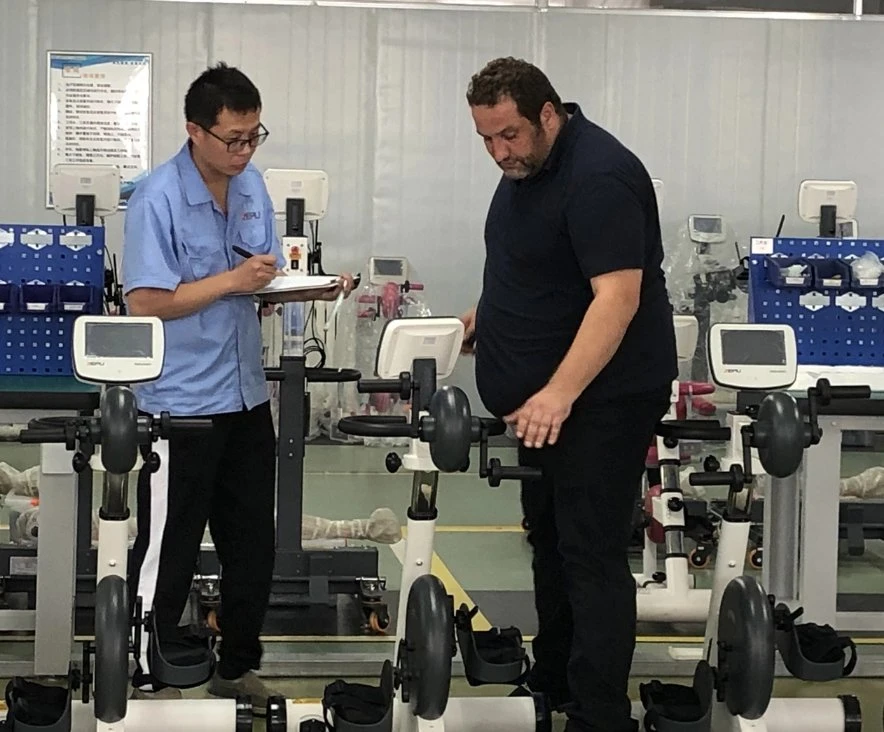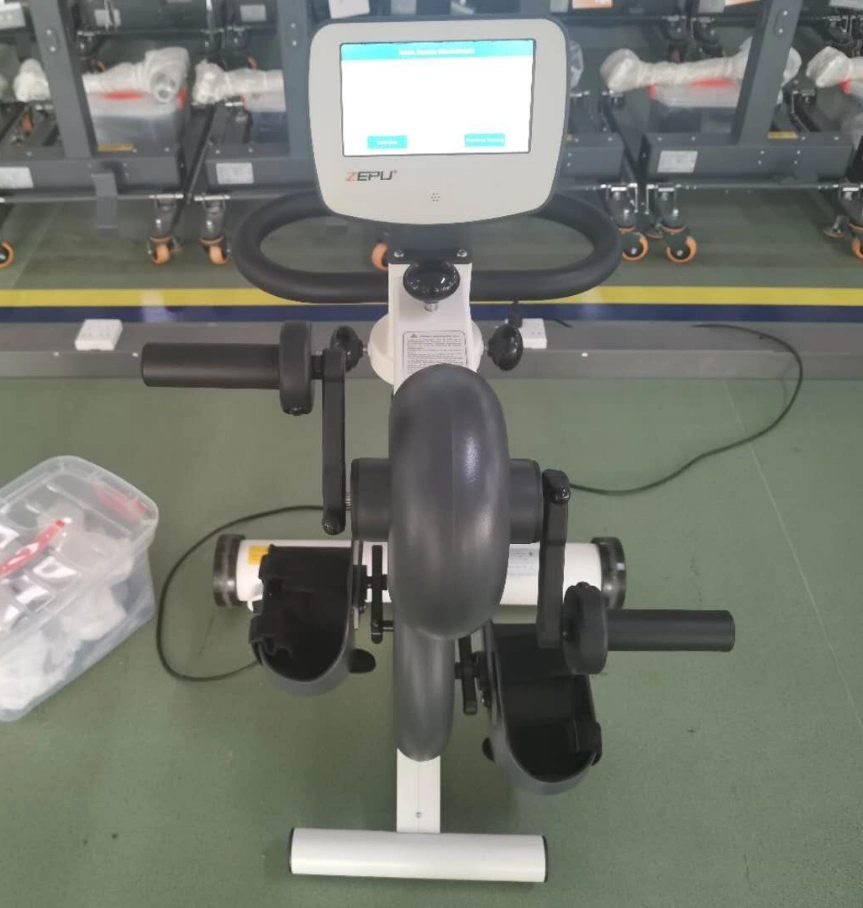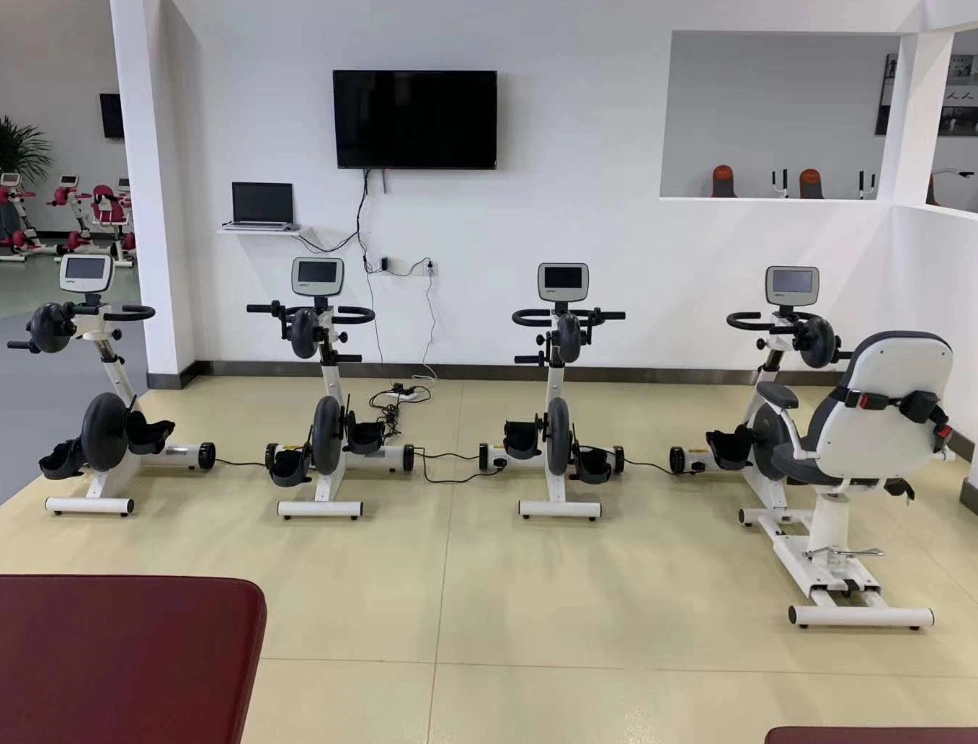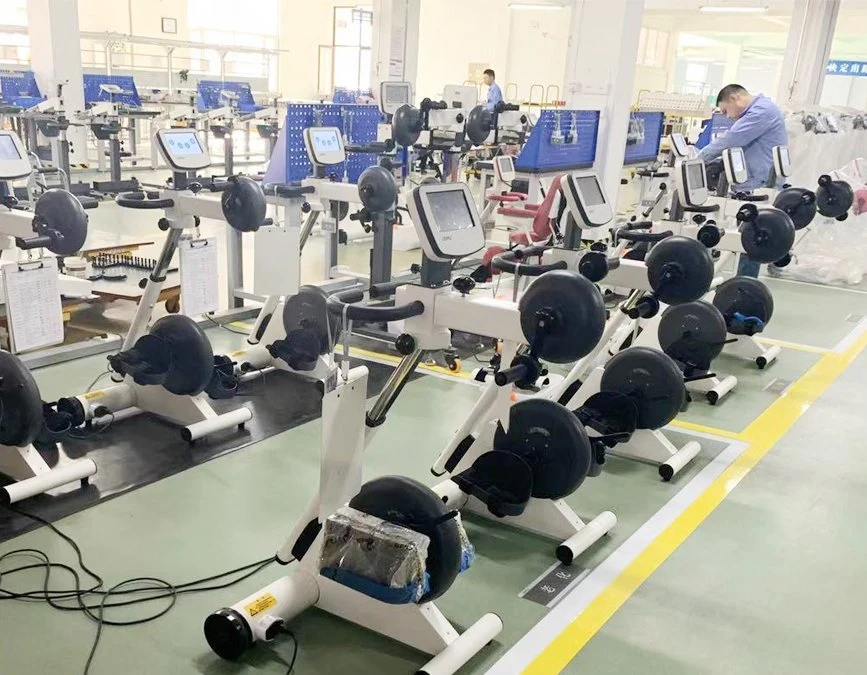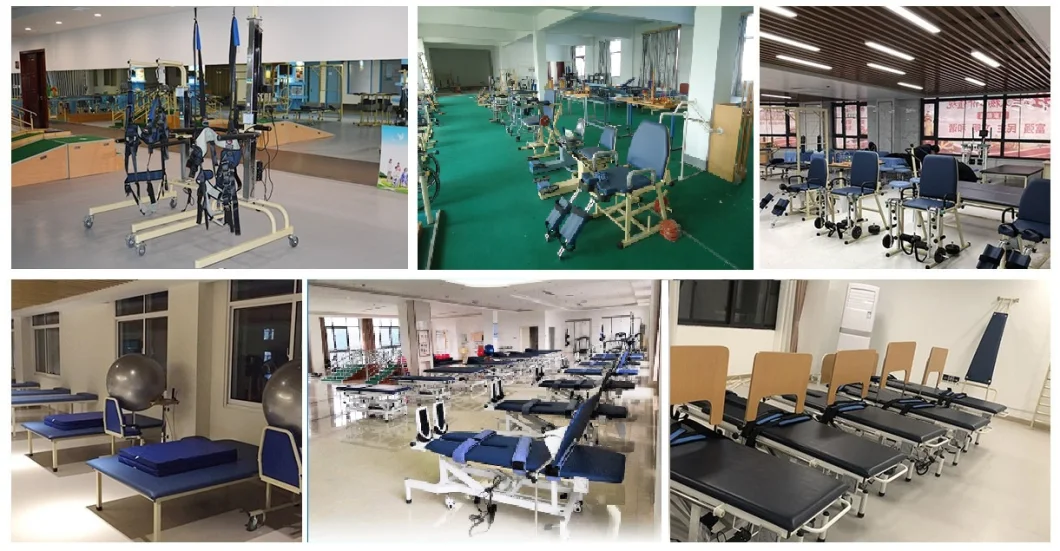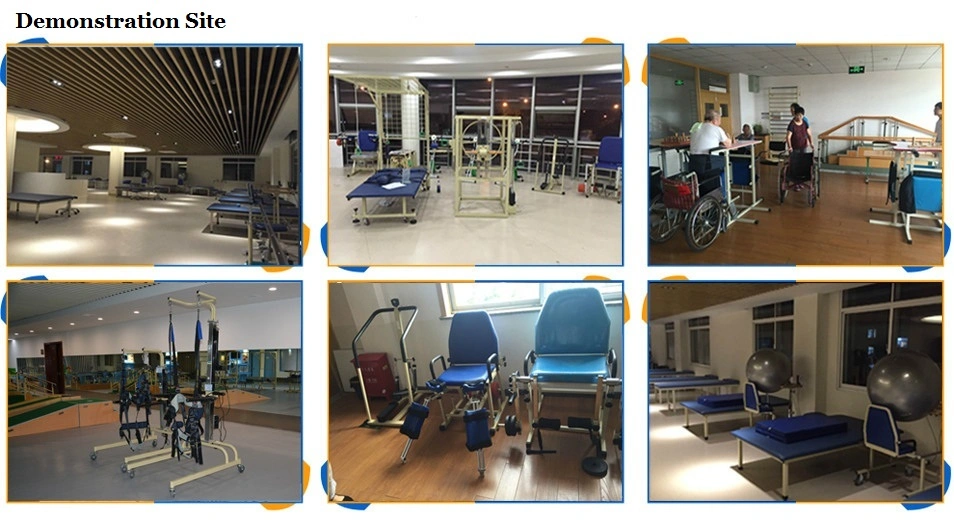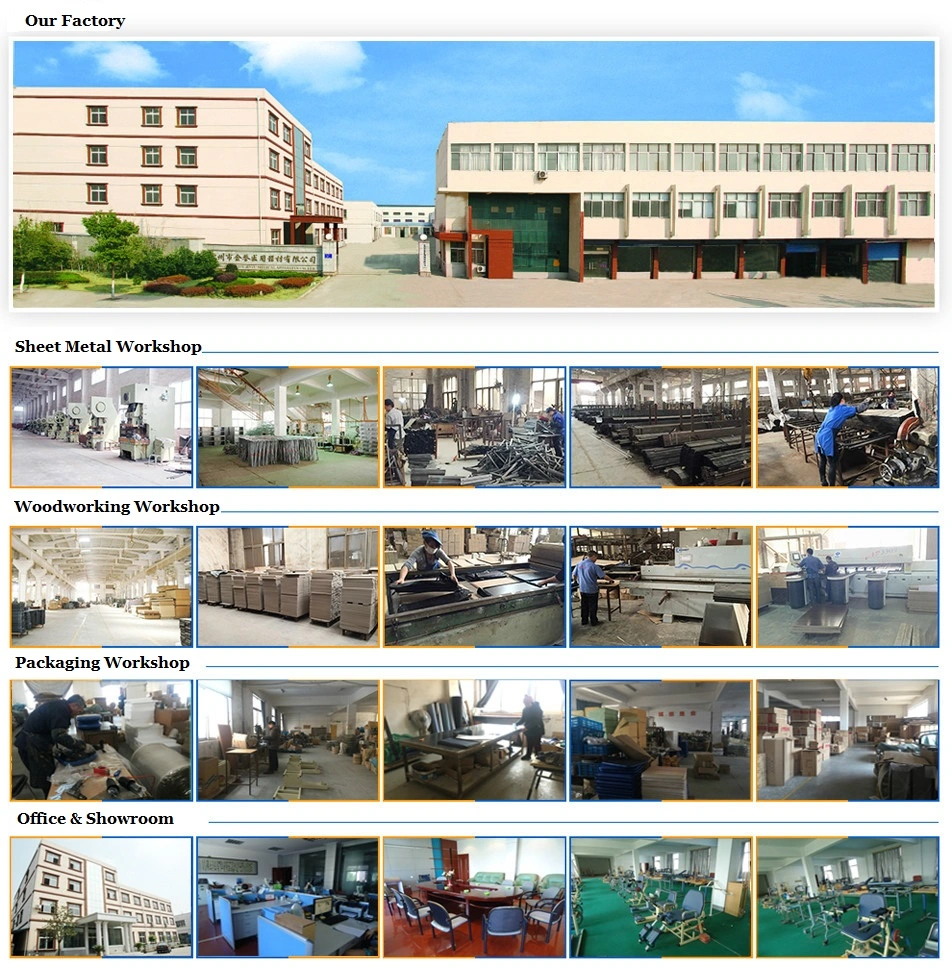 Our Service
1. Professional manufacturer. Welcome to visit our website: https://sunshinemedical.en.made-in-china.com/
2. OEM/ODM service is available:
1) Customized logo on the products
2) Re-design the package
3) Customized function or outlook of the prdoduct
4) Any your ideas on product are welcomed and we can help you to design and put it into production
3. High quality, trendy designs, reasonable & competitive price, fast lead time.
4. After-sale service:
1) All products will be strictly Quality Checked before packing
2) All products will be well packed before shipping
3) All our products have 1 year warranty.
5. Faster delivery:
Sample order will be delivered in 1-3 days , large quantity will be delivered in 5-12 days
6. Payment:
You can pay order via: T/T; Western Union & PayPal.
7. Shipping
We have close cooperations with DHL, TNT, UPS, FEDEX, EMS, China Air Post.
You also can choose your own shipping forwarder.